Legal Lingo – imroz man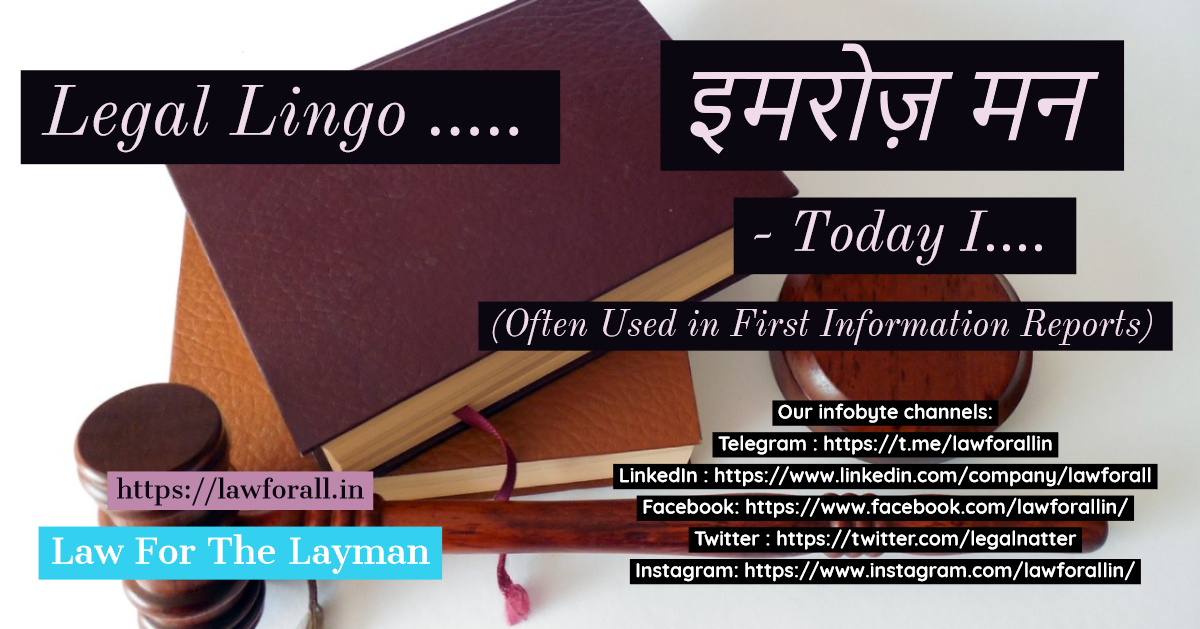 Knowing Legal Lingo is fun…and helpful too, because one never knows when one may need to understand a legal phrase, maxim or word !
इमरोज़ मन : Today I….( Often used in First Information reports )
For any further queries and discussions, please use the contact us form.
Join us also on :
Telegram : https://t.me/lawforallin
LinkedIn : https://www.linkedin.com/company/lawforall
Facebook: https://www.facebook.com/lawforallin/
Twitter : https://twitter.com/legalnatter
Instagram: https://www.instagram.com/lawforallin/